Mairéad's bridesmaid, Laura, was absolutely right. Mairéad is really annoying. Not only is she an amazingly talented wedding photographer, she's a fantastic singer, artist, stylist etc etc etc. She's also an unbelievably lovely person. Damn her talented soul. Ciarán is also annoyingly talented but his main superpower is his incredible hair.
It's incredibly flattering and quite daunting when another wedding photographer asks you to take their photos. Before their wedding in Donegal, they got the official lawful bit out of the way in Mairéad's hometown of Derry. We tagged along to take some photos around the Derry walls.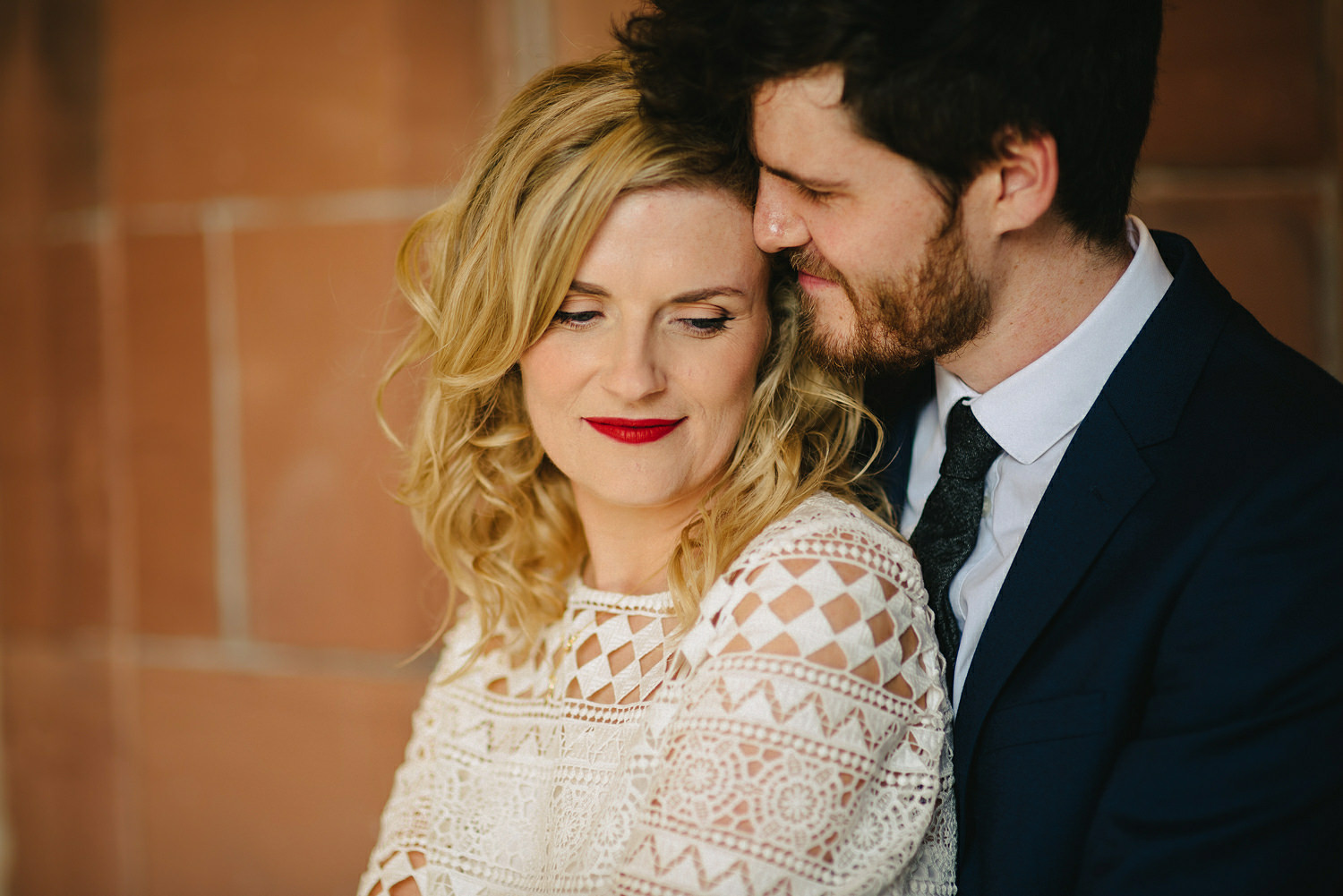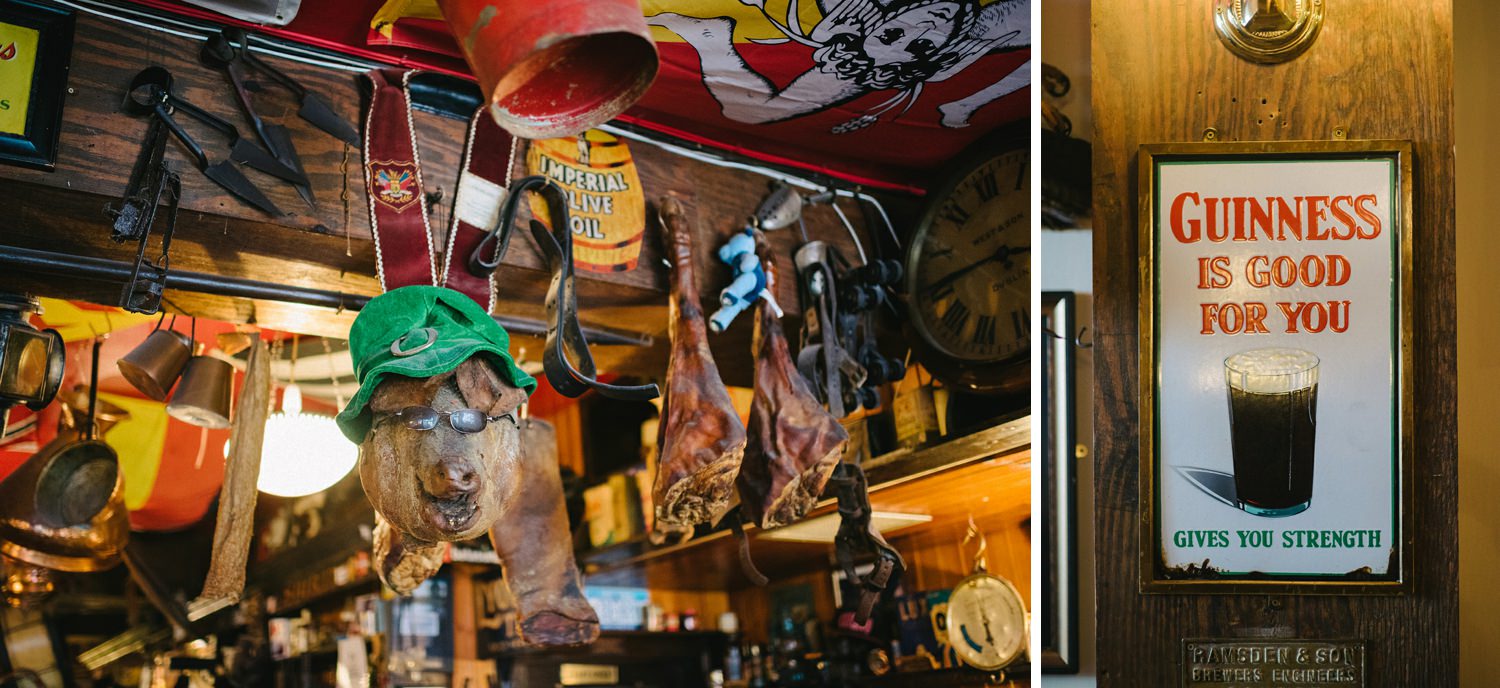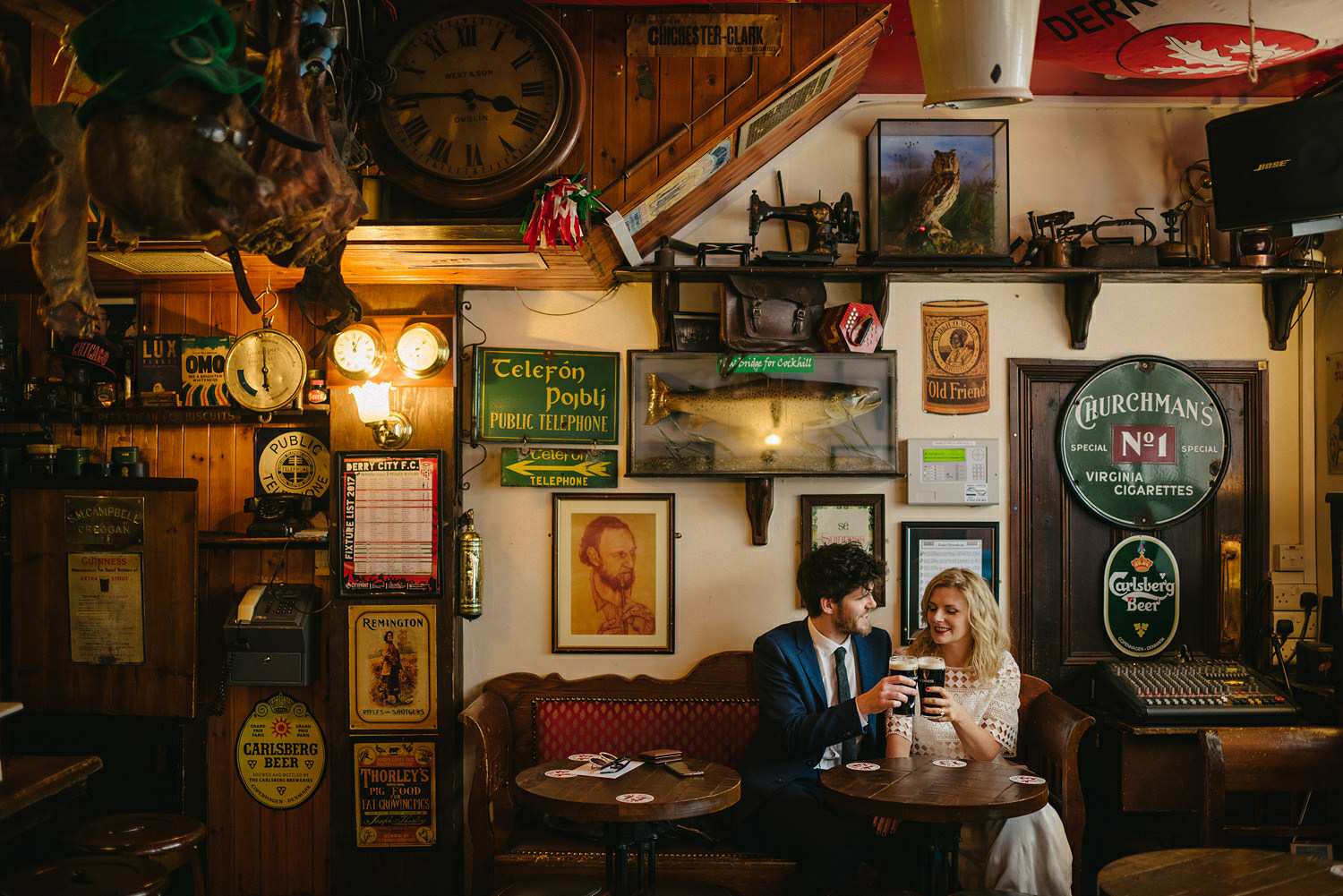 Then, 3 days later, they went off to the gorgeous Drumhalla house in Rathmullan, Donegal, for a beautiful humanist ceremony in front of their friends and family. Being an Irish wedding photographer, this wasn't the first time Mairéad has been at a rainy wedding, but we've rarely seen a bride brave the weather like she did. Confetti cannons, smoke bombs, Bowie, fake tattoos and tayto crisps... it's all there.